SAFE is an internet security suite, a flagship for all things F-Secure. I was in charge of the product visual design and a big part of the UX. I also coded the front end of the main PC client and updated the legacy operator customisation of the client.
You can download and try the app from F-Secure website.
Desktop app
I've done a major facelift for the application and coded most of the front end. All colors, images and text is customisable with any operator assets.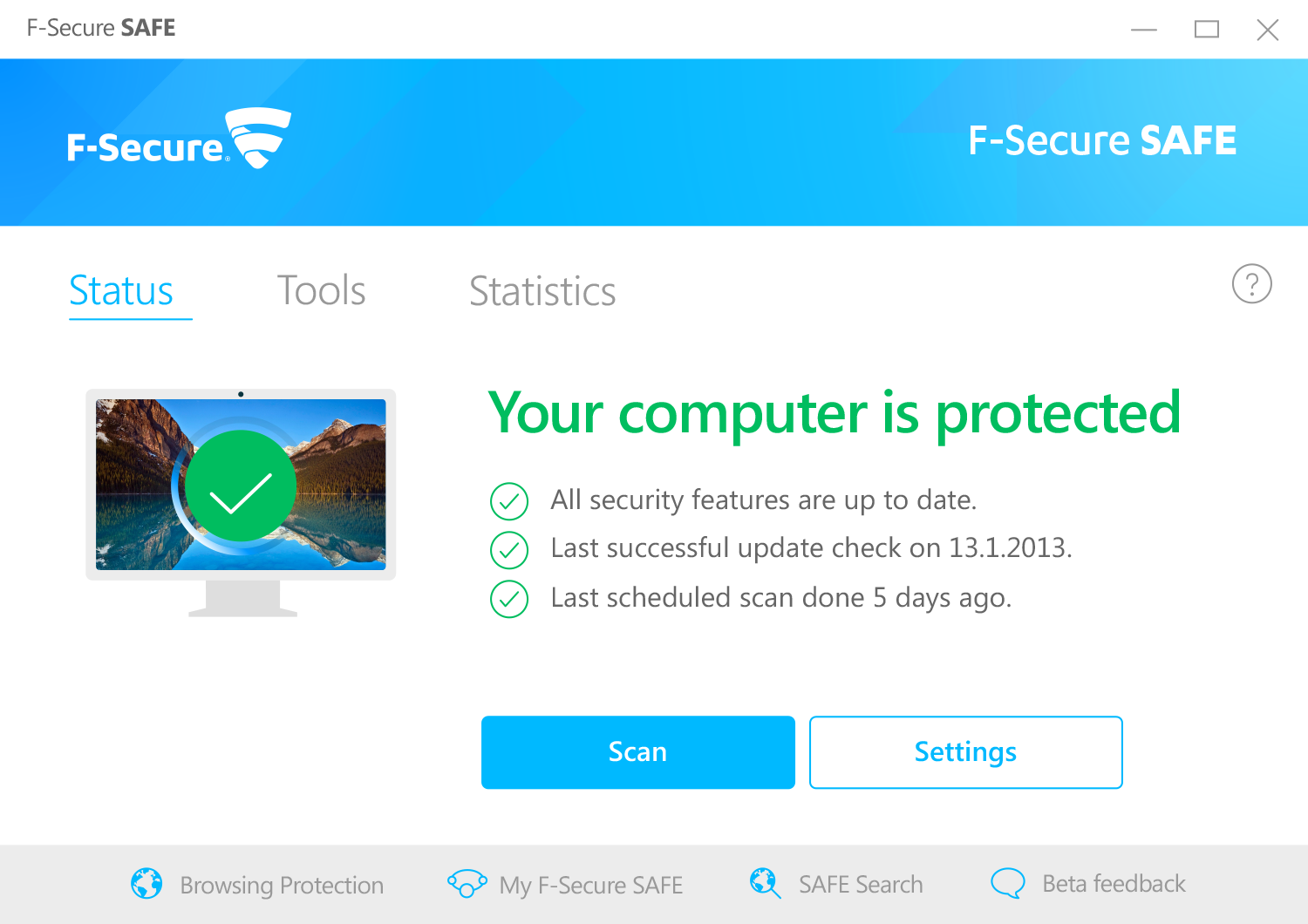 Online Scanner
Online Scanner is a free tool you can download and check if your computer is infected. It is also featured in the SAFE product package.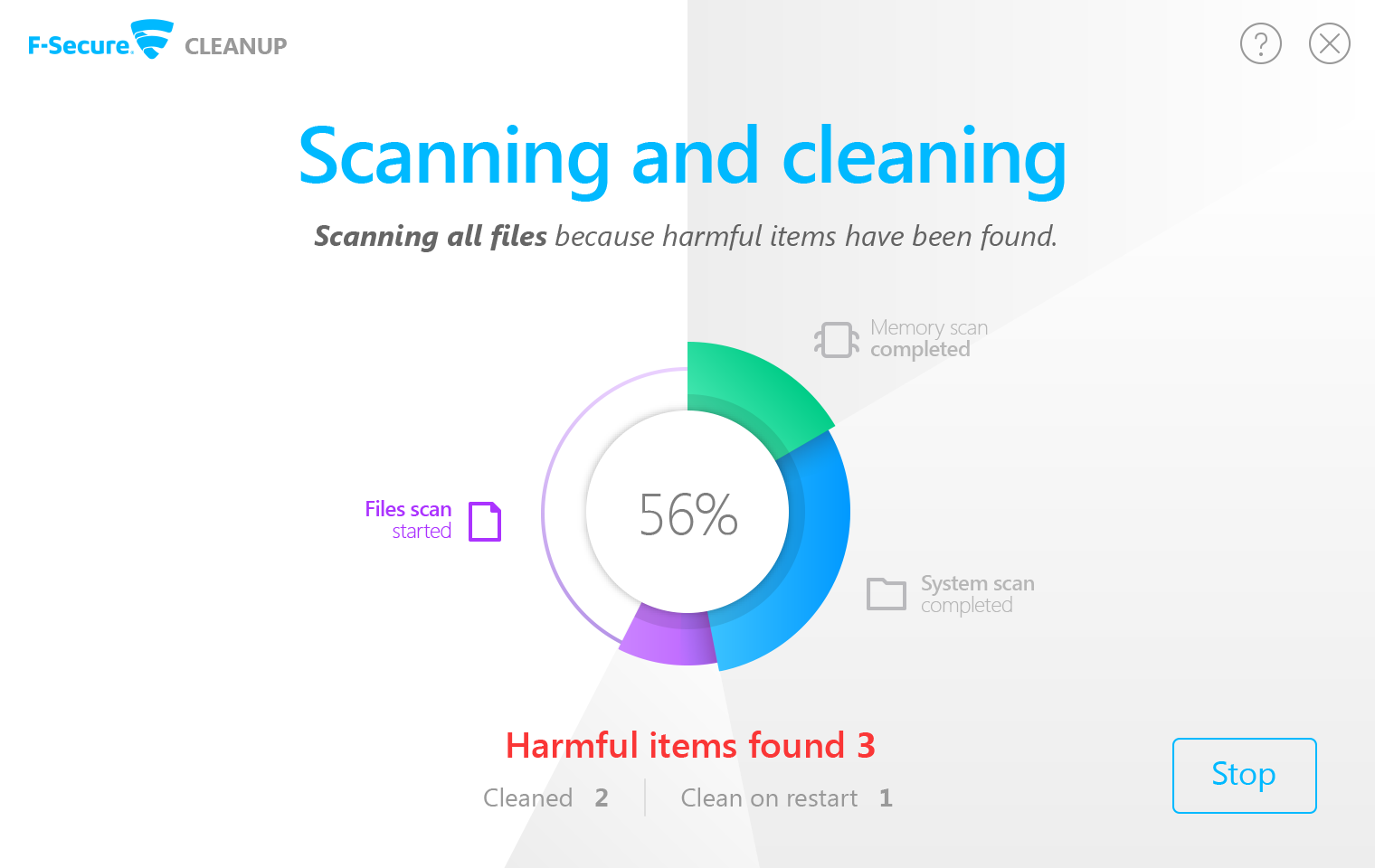 Ultralight
Ultralight is company internal prototype product, which lived for a couple of years and after was used as a piece of technology in other products.